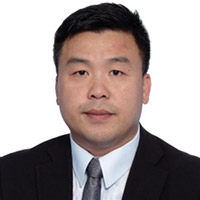 Ricky Lai 黎偉傑
Immigration Consultant
Ricky Lai, Senior Immigration Consultant of Primasia Metropolis Immigration Consulting Limited in Hong Kong, an international residence and citizenship planning firm.
Having lived in Canada, one of the world's most ethnically diverse and multicultural nations due to the large-scale immigration from many countries, for over a decade; Ricky understands the needs of individuals and families for increase personal and commercial freedom, privacy and security from the various political, economic, social and legal structures.
At Primasia Metropolis Immigration Consulting Limited, Ricky provides global residence, citizenship and real estate planning advisory services to individuals and families interested in leveraging access to various taxation efficiencies, business and investment opportunities, visa-free travel benefits, privacy, personal security alternatives and preferred quality of life.
Working closely with High Net Worth clients, Ricky analyses each client's unique situation and needs; explores and advises on the appropriate options; develops a plan of action; works through to submission all the relevant legal aspects that most prospective applicants find daunting; and works through the perpetually revising complex government procedures quickly and efficiently on his clients' behalf.