DIRECTOR / PRIMASIA METROPOLIS IMMIGRATION CONSULTING LIMITED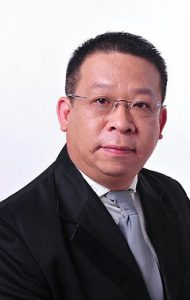 Denny's Qualifications include Association of Certified Anti Money Laundering Specialists, The Society of Trust and Estate Practitioners, and Immigration Consultants of Canada Regulatory Council.
His firm specializes in High Net Worth and Ultra High Net Worth Individuals advisory services via the pool of knowledge and experiences of professional team members and the specialized services provided by affiliate sister companies. They can provide a bespoke service to each individual client on a solution driven approach because of the widened choice of jurisdictions and products associated with Citizenship and Residence planning.
Q: Denny, you've been working in immigration services for many years now. What are the major opportunities and limitations in the industry nowadays?
As the clients' family structure and their main family business evolves, needs and wants for different family members became more complex and sophisticated, ranging from the traditional physical relocation from one place to another or merely obtaining an alternative citizenship or residence status for efficient asset management and tax planning, the demand for different solutions had increased by many folds even within one household; hence the increased opportunities for the practitioner.
The other side of the coin is of course, the increased opportunities calls for extensive knowledge in different disciplines such as fiscal policies, wealth and tax planning objectives and general rules and regulations, etc., in addition to the confinement of immigration laws and codes.
Q: Which country's nationals are seeking a second nationality now?
Recent trend shows that the biggest output are from 3 primary regions, namely PR China, the CIS countries and the middle east/Africa.
Q: What immigration options are available to Chinese nationals?
Generally, Chinese nationals are not barred from applying for any available immigration programme merely by their nationality.
"Apart from visa free accessibility, the enhanced privacy and efficient offshore asset management are the primary reasons Chinese are seeking the second passport."
Q: What are the primary reasons Chinese are seeking the second passport?
The most popular one would be the mobility reason, as a sound second passport would have a wide spectrum of visa free accessibility in terms of visiting different countries for its holder.
Another one is the enhanced privacy and efficient offshore asset management.
Some applicants also see the utility in foreign listing of their business; while others needed this for their children's enrolment in international schools.
Q: It's commonly understood that the Chinese nationals can't be holding a dual citizenship, is this true?
Yes, like many other countries such as Singapore or Thailand, the Nationality Law of the People's Republic of China prohibits multiple nationality.
Q: We all know that USA, Australia, Canada and UK have huge China Towns and used to be the most popular immigration destinations for years. Do you know how big is the Chinese diaspora abroad? What are the preferred destinations these years and why?
There are no official figures published for the population of settled Chinese in these countries.Furthermore, it is not easy to differentiate the percentage of Chinese settled in these countries are migrants vs those who were born there as descendants of earlier migrants.
The reasons as to why they have ended up settling at where they are now may be broadly divided into 2 reasons:
Involuntary – which goes back to the 19th century when these people were traded as labour workers or travelled the seas as merchants or mercenary and eventually settled;
Voluntary – where such modern migrants had chosen to settle in these jurisdictions for the advanced education system, sound quality of life and general personal freedom as a citizen.
Q: What's your role in helping to bridge the demand and supply for immigrations services in China?
We do that at two different levels:
First, as our group company is also a developer of various luxury hotel projects such as the recently completed Park Hyatt Hotel Resort in St. Kitts and Nevis (now open for reservation at the Hyatt hotel group official website); as well as the Kempinski Hotel in the Commonwealth of Dominica; and these projects are qualified by the Government in the relevant jurisdiction as an approved investment project for the purpose of Citizenship by Investment application.Hence, we provide the mainland practitioners with the product for their clients.
Second, because of the scope of advisory service that I provide in addition to migration advices, namely trust and estate management, succession planning and related fiduciary services, I can better cover the clients' needs in a more coherent and holistic approach as it is inevitable that the fiscal and other regulatory policies, in addition to the immigration requirements, are important factors that may affect the decision making process of today's High Net Worth Individuals.
Q: What's the biggest client case you worked on so far?
One of the bigger case in my earlier days was a PRC tycoon funded his own and 6 of his right/left/center hands' families' investor categories (at CAD$400,000 per family) so that his family can retain the personal service of these personnel when they physically relocate to Canada.
The contemporary incentive for business owners to retain key personnel may be by migration of their business to a more advantageous – such as Jack Ma of Alibaba in listing of the company in the USA and allocating his key managers with stock options and high value insurance policies – which is a model followed by some of my clients where we designed the corporate and asset holding structure in tandem with their relocation planning.
Q: You are living in Hong Kong, but working primarily with mainland Chinese. Which differences do you daily?
As mainland and Hong Kong are slowly integrated, especially in the regions where boundaries meets and eventually an equilibrium will be reached in terms of the way of life and the flow of commerce.
Though it is an important foundation that Hong Kong preserves its social values and judicial, administrative and executive independence; which is a factor favoured by foreign and mainland investors, corporations and individuals to choose to migrate and settle here and to bring in skills, experience, knowledge and prosperity.
Q: If you could complement the mainland Chinese people on 3 things, what would they be?
Pragmatic – result oriented; Efficient – in execution; Creative – in thinking outside the box
Q: Asia is the most dynamic market in the world now. How do you see the future of Asia in 20 years?
Albeit the slowdown in the economic growth rate in Asia over the recent crisis in 2003 and the global meltdown in 2008; it is on its way of recovery; which some countries acting as the driving force to pull the region out of the trough.
Furthermore, with the gradual liberation of the Chinese Yuan and the formation of the Asian Infrastructure Investment Bank, it will continue to play a major role in driving the world's economy in the next 20 years and remain desirable for foreign financial and human capital to settle.