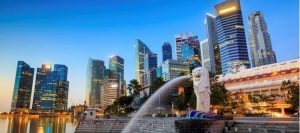 Global Investor Program
Since its independence in 1965, Singapore has rapidly transformed into one of the wealthy four Asian dragons in more than 40 years. Singapore is a multi-ethnic immigration country and one of the most internationalized countries in the world. It is also one of the most important financial, service and shipping centers in Asia. According to the ranking of the US Dow Jones World Financial Center Index in July 2011, Singapore is the second largest , London, Tokyo and Hong Kong, ranked fifth in the world. The whole city has remarkable effects in greening and cleaning, so it is known as the garden city.
Requirements:
Invest at least SGD 2.5 million in a new business entity or to expand an existing business operation, or invest at least SGD 2.5 million in a GIP fund that invests in Singapore based companies;
The main applicant must have rich business experience and a successful entrepreneurial background;
Provide a detailed and 3-year business plan or investment plan;
The company's main turnover criteria:
If the company is in the real estate or construction-related industries, the average annual turnover of the company in the past three years must exceed SGD 200 million;
If the company does not belong to the above industries, the average annual turnover of the company in the last 3 years must exceed SGD 50 million;
If the company is privately owned, the applicant must hold at least 30% of the equity. In addition, the applicant's position in the company is included in the scope of review and consideration together with the operating company's revenue and profit.
Advantages:
Highly international environment and vision;
Asia's financial and technology-oriented countries provide abundant employment opportunities;
Government HDB flats that can be purchased for resale;
Bilingual education, children can attend government (public) schools;
Good social welfare and sound medical system;
High quality of life, good public security, elegant environment, complete public facilities;
Safe and comfortable natural environment without any natural disasters;
The main applicant can apply together with the spouse and unmarried children under the age of 21.