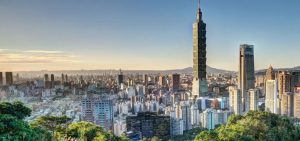 Immigrant Investor Program
Taiwan is the 15th largest economic entity in the world and its economy is dominated by small and medium sized businesses, rather than the large business groups. Effective from August 1, 2008, the amended Immigration Act allows foreign professionals and investors in Taiwan to apply for permanent residency and to extend the greater convenience for Macau & Hong Kong residents to apply the residency in Taiwan.
Requirements:
Hong Kong or Macau Residents may apply for temporary residence in Taiwan by making an investment in the Taiwan Area in the amount that is more than TWD 6,000,000 either of capital, and has been approved or filed for future reference by the central authorities in charge of the investment.
Good health;
No criminal record;
Have guarantor (local resident with a full time job).
Advantages:
One of the most convenient country in the world;
Multi-culture environment with the freedom of religion;
Travel visa-free to more than 130 counties, including the UK and United States;
Spouse and children under 18 years old can apply jointly (both has to be the resident of HK SAR or Macau SAR).