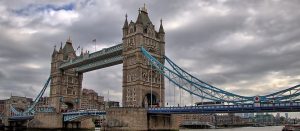 The United Kingdom (UK) is an island on the northwest of continental Europe. It is composed of Scotland, England, Wales and Northern Ireland. The area of ​​the United Kingdom is about 245,000 square kilometers, with a total population of approximately 60 million and its capital city is London. The average temperature in autumn is about 1 ~ 18 degrees Celsius, and in summer it is 9 ~ 22 degrees Celsius; Snow will fall in most parts of UK around January or February. While the southern part is warmer. The time zone of UK is 7 ~ 8 hours behind Hong Kong and the flight time from Hong Kong to London is around 14 hours. As one of the world major countries, the UK possesses all the advantages that a developed country should have, such as all-rounded social welfare, well-established healthcare system and high-level education.
Sole Representative Visa Program
Requirements:
The main applicant must be over 18 years of age;

No criminal record;

No health issue;

Not a majority shareholder (no more than 50% of shares) in that overseas business;

Recruited and employed outside UK by the company they intend to represent in the UK;

Meet the required standard in English language with at least CEFR level A1 in speaking and listening;

Provide evidence that they can maintain and accommodate themselves and any dependents adequately without recourse to public funds;

Intend to work full-time for the company in the UK;

Not intend to take any other employment in the UK;

Be a senior employee and director of the overseas company;

Have full authority to take operational decisions on behalf of the overseas business for the purpose of representing it in the UK.
Advantages:
Can include family members as dependents: spouse; children under 18 years of age;
Low education requirement;
No asset proof requirement;
No investment requirement;
No need apply in UK;
Short approval time on Visa;
High successful approval rate according to official government record.
UK Tier 1 Investor Visa Program
Requirements:
The client must invest for 5 years no less than GBP 2,000,000 of the capital in the UK by way of UK government bonds, share capital or loan capital in active and trading UK-registered companies other than those principally engaged in property investment. Investment in offshore companies is not permitted.
Advantages:
Short processing time;
Can include family members as dependents: spouse; children under 18 years of age;
Experience in business management and operation is not required;
Dual citizenship is accepted.